Why Aluminium?
---
We build aluminium yachts and also supply aluminium hulls for other boatyards.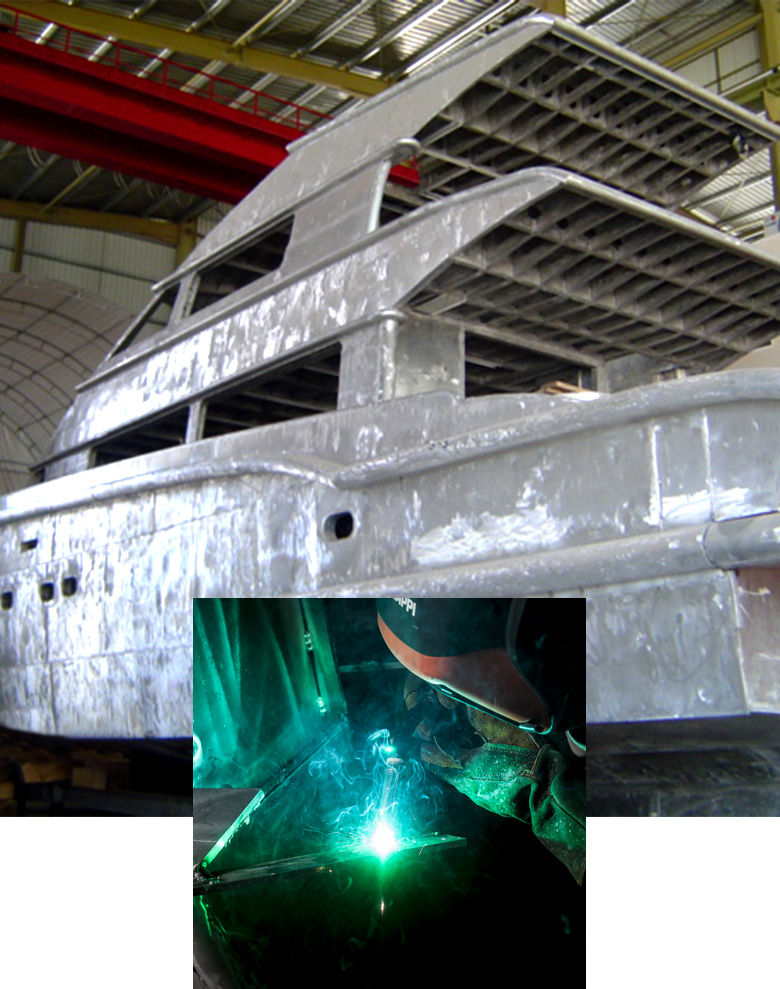 "Our team of interior also reflects the idea of doing all in-house.
---
In the past years we have completed many projects with exceptional results. We did not reserve this ability for ourselves only. We have been a part of many big projects where we felt we could be the solution to improve the general understanding of Aluminum boatbuilding.
Harman Yachts are specialists in aluminium.We build complete yachts, but also supply to third parties
We build both for private individuals and for companies.
Benefits of aluminium
---
Aluminium is a lightweight material. It weighs three times less than steel. This means that the hull may weigh up to 50% less compared to steel. A lighter hull offers better performance, a shallow draught, lower fuel consumption, less capital outlay for engine and propulsion systems.
Comfortable
An aluminium hull is stiff and little affected by vibration. An aluminium hull behaves well in heavy swell and choppy seas.
Strong and safe
Aluminium guarantees a stiff and strong ship. Although it has a slightly lower tensile strength, the strength vs weight ratio of aluminium is equivalent to that of steel.
High trade-in value
Aluminium yachts have a very long service life and therefor maintain their value.